Eco Sober House Overview
One's pursuit towards sobriety demands dedication and maintenance. But more than the dedication of pursuing a substance-free life, individuals still need external support for a well-rounded recovery. With this, professional assistance in a form of recovery homes is necessary to facilitate a holistic recuperation from drugs and alcohol.

Rehabilitation houses, just like the Eco Sober House Boston, aim to eradicate abuse urges by engaging its tenants in a safe living environment. While taking initial measures, such as detoxification programs, is considered a positive first step, one can only go far without the need for rehab living. With the complementary continuum of strict guidelines and a friendly approach, drug abusers will no longer have to suffer from stressors that may pull them back to addiction.
Eco Sober House MA
Progress, more than anything else, comes as Eco Sober House Boston's primary objective. With its inclusive approach, residents of this sober living house are provided with comfort, support, understanding, and respect- things that are very much necessary for life-long recovery. As its goal is to provide a nurturing shelter, it also renders a service hinged on its clients' physical and psychological needs. And since it is results-oriented, this Eco Sober House in Massachusetts has tangible programs, which in turn, hone individuals into full-functioning members of society. Through its 12-Step Program, professional career counseling, and guarantee of employment, individuals are then expected to stage positive and healthy outcomes.
But beyond these things that its residents get to enjoy, there are focal points that this house rehab implements. Its overall structure and support is centered in friendship, creating an environment for healing with like-minded peers to rely on. It puts value on one's thoughts and struggles, giving its residents a sense of belonging; a community to call, and more importantly, camaraderie.
Eco Sober Living House and its Services
Eco Sober House, located at 74 Capen St. Boston MA, provides a relatively easy method of healing. As its official site put it, "Transition Made Easy". This can be held true since this sober living house has career guidance that supersedes the ordinary service offered by other halfway houses. It engages its tenants in substantial work-life balance by offering career opportunities. Its partnership with several business entities offer a wide selection of jobs for its clients, with guaranteed employment within 14 days of move-in.
Commendably, eco sober living Boston comes generous in giving its residents some perks during their stay in this sober home.
Completely Renovated Buildings
Fully Stocked Community Kitchen
Spacious Double Rooms
Lounge Area with Billiards and a Movie Theater
Comfortable Furnishings
Exclusive Membership
2 Large Bathrooms per Floor
Privacy and Space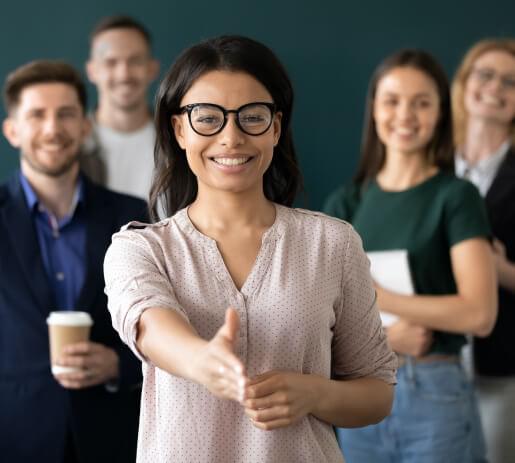 For interested parties who might want to book appointments, they may reach Eco Sober Living Home through its official page. Other pertinent details are then to be disclosed including eco sober house cost. And lastly, should an individual finally make the decision of healing with Eco Sober House in MA, he or she may register.
Advantages of Living in Eco Sober Home
While we have tapped some of the benefits that individuals can get from living in sober houses, it is more necessary to enumerate its lasting importance in the lives of its tenants. With overall healing and recovery, an individual will also be provided with:
Constant Guidance and Support – Eco Sober House employs on-site managers who will attend to tenants on a regular basis. These professionals are then trained to render their service for people who experience uncontained urges, subdued emotions, and job-related difficulties. More so, they provide a sense of involvement by simply making themselves available for any discussion.
Most of the time, it allows the need for support staff and alumni who have experienced similar circumstances. With people who already underwent rehabilitation programs and are living in sobriety, one may find meaningful insights that may prompt them to do the same.
Restored Life Skills – Loss of will to live and long-forgotten skills are just some of the consequences that addiction may incur on people. By living in halfway houses, drug abusers will be taught to reconnect with fundamental life skills including laundry, cleaning, paying bills, and just keeping a good hygiene. From as simple as these to the more difficult obligation of landing a job, tenants will surely re-establish their sense of self and, hopefully, find meaning in things.
Independence – One will surely find liberation in sober houses. With much of your decision at the palm of your hands, you will then start to have a positive outlook on the recovery process. As mentioned above, this is a results-driven program, which means individuals are prompted to showcase a positive outcome. By simply reconnecting with other members, cooking food, or filing your resume for possible job employment, individuals will then have responsible and healthy choices, all while enjoying a safe and friendly environment.
Easier Transition to Mainstream Life – This comes as the most beneficial for it allows individuals to return into mainstream life, with little to no urges of substance abuse at all. Since sober houses play a crucial role in bridging one's journey from addiction to sobriety, a safe place adjusted for all the tenants' needs. Far from the strict guidelines that treatment facilities give, Eco Sober House implements a set of policies necessary for one's overall growth and recovery, even after they decided to pursue life outside.
Negating the Risk of Relapse – The primary goal of Eco Sober House is to free its tenants from urges. Relapse, as it is commonly called, happens once an individual fail to maintain its progress. With Eco Sober House, it guarantees a holistic recovery since everyone has their own busy tasks to attend to. These tasks are well-designed to tweak one's behavior and emotional control, completely diminishing the tendency of relapse.
The Ideal Sober House
There are several factors that need to be considered when choosing a sober house. While its overall service comes as the most important, cost, location, and implemented guidelines are also necessary.
Location – This aspect needs assessment as the environment is one of the focal factors that contribute to one's recovery. More so, the location needs to be conducive for healing and is very much accessible. Consider finding a halfway house that is close to work or school or any establishment such a grocery store or a public transit.
Licenses – Licenses are attestation of sober houses' excellence in service. This also indicates that it periodically undergoes intensive inspection to maintain quality management. Thus, it is suggested that individuals look for a hallway house that is backed by well-known organizations, and that which upheld its policies strongly.
Management – This comes as the most important since the management is in charge of your overall health and recovery. Ask yourself some substantial questions such as their ability to facilitate your recovery. It is important to go for a transitional living house that employs strict but friendly guidance.
Putting this into consideration, Eco Sober House has the aforementioned qualification to be considered an ideal transitional house. With its results-oriented program, intensive care for tenants, and its safe environment, tenants will soon establish their recovery faster than expected.